Expert Brow Shape $25
Brow Tint* $20
Lash Tint* $25
Eye Enhancement (all above) $50
Brow Clean-Up $20 
Lash Lift* $75
No need to use your lash curler! Just one 20-30 minute professional treatment is all it takes to deliver gorgeous lifted lashes that retain their curl, even after a shower or swimming, lasting for 6-8 and even 12 weeks.  Makes natural lashes appear longer without the use of eyelash extensions.
Lash Lift and Tint $85 
Eye Envy $105  (Expert Brow Shape & Tint and Lash Lift & Tint)
*A patch test is highly recommended for first time Lash/Brow Tint and Lash Lift. Contacts must be removed before Tint or Lift.
Osmosis Colour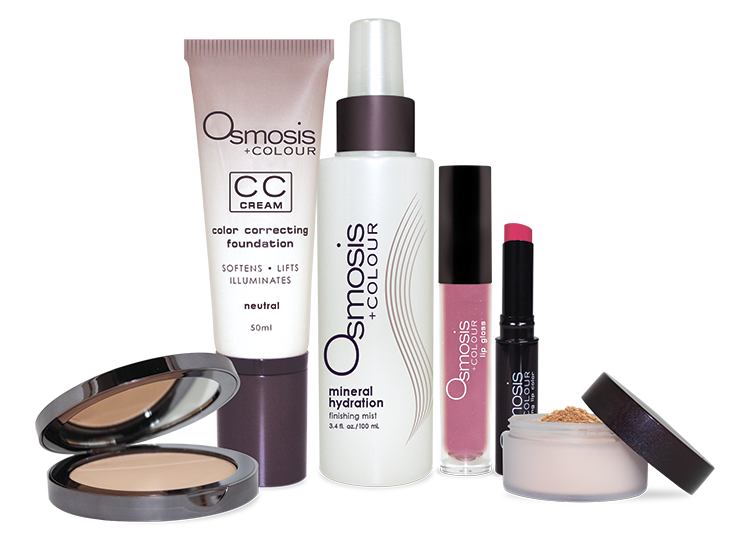 • Effortless Beauty 
• Innovative Formulations
• Skin Nourishing Vitamins and Antioxidants
• Water and Smudge Proof Formulas
• UV Protecting Minerals
• Refillable Compacts