Advanced Facial Rejuvenation
The right equipment really can help deliver amazing, long lasing results, without the need for more invasive procedures or compromising your health. The benefits of all these advanced treatments are cumulative, so results are maximized when performed in a series of 5-12.

Re-Sculpting Natural Face Lift  $100
When a micro-current facial is done by an expert the results are nothing less than miraculous, and if used in conjunction with other anti-aging treatments will enhance the benefits greatly. This extraordinary facial reduces the signs of aging utilizing specialized products and micro-current technology. It is preventative for younger clients and restorative for mature clients. Facial muscle is "re-educated" resulting in a firmer jawline, lifted, tightened, and toned eye area, and more pronounced cheekbones. Face is sculpted, re-hydrated, and circulation is improved. Puffiness is drained away, leaving your eyes refreshed and youthful looking.  10-12 treatments are recommended. 60 minutes
Turbo Lift Facial $90
A targeted micro-current treatment created for those special occasions where you need to look your best. Perfect for in between Botox® injections or as maintenance after a full series of the Re-Sculpting Face Lift.  Can be performed in three to five daily consecutive treatments.  Five recommended.  40 minutes
LED Light Therapy $125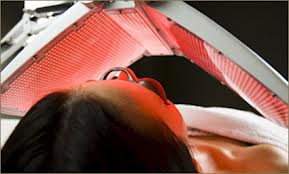 LED light therapy is a natural, non-invasive, safe method of healing and treating the skin without the risk of side effects. The LED light interacts with cells and stimulates them produce more collagen and elastin. Wrinkles and pores are reduced, redness and brown spots fade, and skin regains a more youthful, radiant appearance. Clinically proven to aid in the treatment of acne, eczema, skin rejuvenation, sensitive and dry skin, redness, rosacea and wound healing post surgery.  A deep cleanse, gentle exfoliation, serum, and hyaluronic mask is included.  Skin appears more radiant even after your first treatment. Within 4-8 treatments, skin becomes smoother, tighter, and softer. Most effective when performed in a series of six to eight, 1-2 times weekly.  45 minutes 
 Add LED to Holistic or Resculpting Facial     10 minutes/$35        20 minutes/$50                                                                                        Add Hyaluronic mask and serum $20
"Beautiful Eyes" Treatment $60
A lifting and nourishing treatment. Targeted microcurrent, massage, lymphatic drainage, and a hydrating mask, lifts, de-puffs, and brightens eyes. Package of three to six recommended. 30-40 minutes
Facial Infusion  $120
The first non-chemical peel in the skin care indus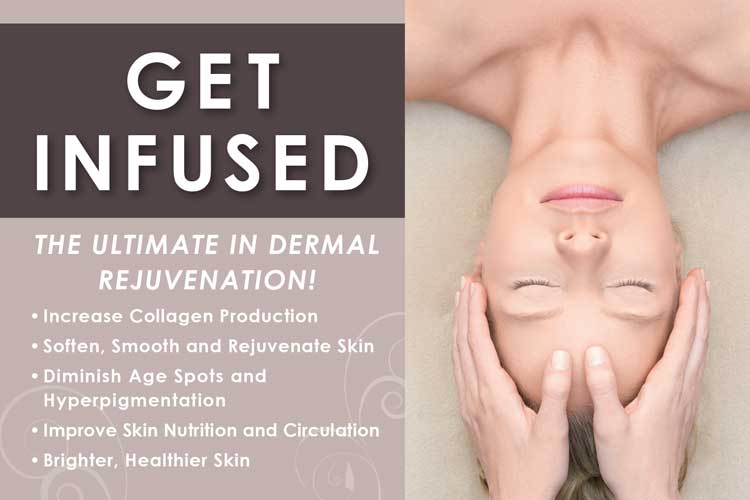 try that creates a substantial increase in your cellular activity and significantly stimulates collagen production for 30 days. Best results come from monthly treatments.
With no downtime involved, this is a relaxing, rejuvenating and comfortable experience. Warm towels and steam, a light massage, and a mask are included with treatment.  Facial Infusion is suitable and safe for every skin type, ethnicity and condition and is fully customized to the individual needs of each client.
Facial Infusion is gentle and the results are significant! The dermis is where aging skin begins, and where renewal can effectively take place. You can even get right back into the sun (with sun protection, of course!) 60 minutes